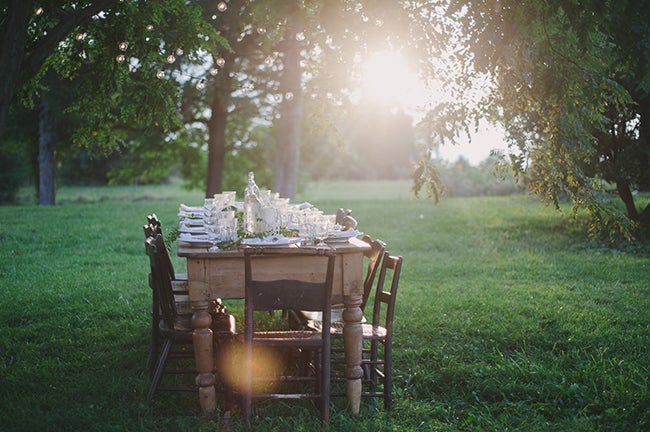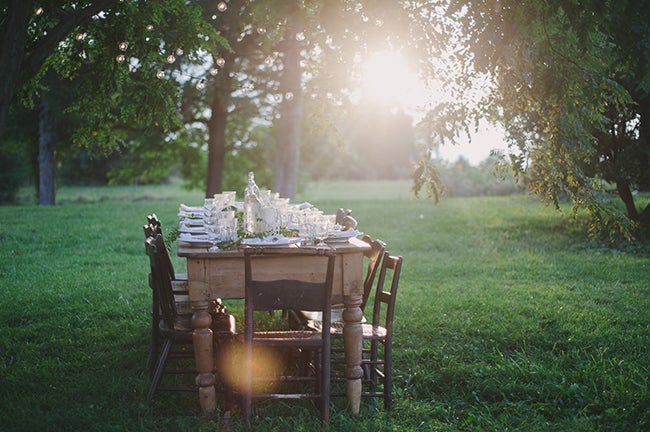 A Daily Gathering: An Intentional Autumn
$2,650.00
I am so thrilled to announce the third annual A Daily Gathering retreat, An Intentional Autumn. Escape the hustle of your daily life and join us in the heart of the Catskills at Foxfire Mountain House, November 10-14, 2016 for a time of celebrating autumn, slowing down, and learning together. We'll spend our days with morning yoga, interactive workshops, family style meals, beautiful tablescapes, cozy fireside downtime, and building relationships around the table. William and Susan Brinson of House of Brinson will join us for a day of styling and photography. Anna Watson Carl of The Yellow Table will be preparing our dinners, and teaching a workshop!
This retreat is for anyone with the desire to slow down and learn about the art of intentional living, and how to share this art to a larger audience through beautiful styling and photography. The tentative schedule includes workshops on food styling & photography, baking, cheese-making, knitting, floral arranging. We will devote plenty of time to group discussions, personal reflection, and goal setting. We want our students to learn & explore the topics they are most interested in, and will be offering one-on-one times where you can learn more about social media, styling, using a camera, intentional living...whatever it is you are most interested in! We want to provide for you needs and desires while providing a beautiful and beneficial experience for your creative journey.
Foxfire Mountain House is a gorgeously restored inn nestled in the heart of the Catskills. You'll feel as if you've been transported to your worldly uncle's country estate with perfectly curated eclectic vintage decor, natural wonders and collections, a roaring fire in the hearth, pure linen bedding for restful nights, and lots of fresh mountain air. And if we feel like it, we can spend an evening or two out in the open air, stargazing by the bonfire.
The Details
Date: November 10-14, 2016
Location: Foxfire Mountain House, Mt. Tremper, York
Host: Rebecca Gallop, founder of A Daily Something + A Daily Gathering
For Who: This workshop/retreat is open to singles & couples of all levels that are interested in photography, styling, intentional living, creative rejuvenation, and taking time to develop their own creative process & get inspired. If you are interested in sharing a bed and bedroom, please email before registering.
Cost: Prices are given in USD. Ticket cost varies based on bedroom choice. All bedrooms offer a queen bed. Four bedrooms have a private ensuite bathroom and five bedrooms share two bathrooms. Ticket price reflects single occupancy beds/bedrooms.
If you are interested in sharing a bed and bedroom, please email before registering. Rooms and reservations are on a first come, first serve basis.
Queen bedroom with private ensuite bath: $3,150.00
Queen bedroom with 2 shared baths: $2,650.00
Included in Retreat
- wine & light appetizers upon arrival
- 4 breakfasts
- 3 lunches
- 4 dinners
- snacks and beverages during the retreat
- your stay at Foxfire Mountain House
- daily morning yoga instruction
- styling & photography workshop by William & Susan Brinson
- all workshops, practicums, and group discussions
USE CODE CATSKILLS50 AT CHECKOUT TO PAY ONLY 50% DEPOSIT NOW. YOU MAY PAY IN FULL NOW, IF YOU PREFER. IF YOU CHOOSE TO ONLY PAY THE 50% DEPOSIT NOW, YOU WILL BE INVOICED IN AUGUST FOR THE REMAINING BALANCE.
Important Information
- You will be sent a contract and questionnaire after registration. It is essential you complete, sign & return both in a timely manner.
- We will do our best to accommodate food allergies, but if you have an allergy, it would be best to email us before you register.
- Cost: $3150.00 for queen bedroom with en suite bath; $2650.00 for queen bedroom and 2 shared baths. All beds will be single occupancy, unless an exception is made for a couple or two friends.
- Airfare is not included.
- 50% non-refundable deposit is due at time of registration.
- Final 50% non-refundable balance is due August 15, 2016.
- Transportation to and from Foxfire Mountain House is your responsibility.
- There will be no refunds for this workshop, unless you find someone to take your place. If you have any questions or need more information, please send us an email before registering: adailysomething@gmail.com.
- This is a 5-day retreat. the first day will begin around 3 PM with check in. Then we will share a welcome dinner, have introductions, and a time of evening discussion. The following three days will be devoted to our workshops, yoga, shared meals, etc. On our final day, we will share breakfast together and depart around 11 AM.
About Our Team
Rebecca Gallop is a stylist and event designer from Northern Virginia. Her blog, A Daily Something, is where she shares little bits of her life, hands-on projects, recipes, creative collaborations, content created for and anything else beautiful! Rebecca has worked for Kinfolk Magazine, Coca-Cola, West Elm, Anthropologie, and more. She is inspired by nature and history, and loves to incorporate the two in her work. She enjoys bringing people together through intimate gatherings, and is busy filling her 1900s farmhouse, a place at which she hopes to bring friends and family together for years, with memories and found treasures. Rebecca has two little girls: Zoe (3) and Naomi (1 1/2), and loves every second of being a wife and mom.
William and Susan Brinson are a commercial photography team, both graduated from Savannah College of Art and Design. After moving to NYC, Susan began her career in the advertising industry, while William worked in the photography industry. They decided to team up after working together for years behind the scenes and make their professional partnership official. They work as a team photographing advertising, cook books, interiors, editorial and social media projects. William and Susan also collaborate on House of Brinson, their personal blog. They explore food, photography and renovating their 1850s house. Photography clients include Create and Barrel, The New York Times Magazine, ED by Ellen and Chipotle.
Anna Watson Carlis our weekend dinner chef and kitchen workshop instructor! Anna is a Brooklyn-based food writer, stylist, and recipe developer, and the author of The Yellow Table: A Celebration of Everyday Gatherings (Sterling 2015). Her work has appeared in Food & Wine, Wall Street Journal, Saveur, Travel+Leisure, NYmag.com and Delish.com, among others. She is the blogger behind theyellowtable.com.
Lauren Anderson & Rachel Bridgwood at Sweet Root Village, our photographers and floral experts! Sweet Root Village began over a glass of wine and dreams of a creative and wonderful future doing what Lauren & Rachel love most: photography and floral design. These two creative outlets merged their individual passions and have grown to be inseparable from who they are. They are based in Alexandria, VA, but travel worldwide. Lauren & Rachel spend half their days telling real stories through candid captures and the other half elbow deep in armfuls of flowers.
Joy Bythrow at Mornings Like These, our weekend videographer! Joy hails from Northern Virginia. She is photographer, videographer and creator of the social movement centered around intentional living, #morningslikethese. During the week, she works as a floral designer with some of her favorite talented women at Sweet Root Village. She has written and photographed for various publications and hopes to further the advancement of open dialogue surrounding anxiety, depression, and mental health. She swears by daily meditation and the power of unconditional love. Joy recently bought a home in the suburbs with her husband Peter and they look forward to starting a family.
Talia and Hannah Olmstead are sisters and will be joining us for our time together, to help in the kitchen and prepare some of our meals. Talia is a self-teaching potter who owns a small business named The White Hearth. She lives in the beautiful VA countryside and usually can be found in her studio/room covered in clay splatters. She loves to create and design anything and everything. Currently, she is persistently attempting to create a wooden stand-up-paddleboard. Each of her ideas and projects are propelled by one of her life quotes of not just conceiving an idea but also sticking with it.
Growing up, as the oldest daughter in a family of 14 children, Hannah was always in the kitchen with her Mom. One of her favorite memories is the smell of homemade bread coming out of the oven. Hannah and her siblings would flock to the kitchen to catch a thick slice of bread slathered in butter. M'mmm. Hannah currently works as an Executive Assistant for a Media Production company just outside of Washington D.C., cooking will always be one of her favorite things to do. Whether it is catering for the local B & B, coordinating dinner for a wedding party, or serving my family and friends it's a thearpuetic past time for Hannah.